WELCOME TO VILLAGE PHARMACY
Village Pharmacy is committed to providing you with the best possible health care experience. Our goal is to help you achieve your health and wellness goals by offering high-quality products and services.
We offer a wide range of prescription medications, over-the-counter medications, vitamins, supplements, and medical supplies. Our knowledgeable and friendly pharmacists are always available to answer your questions and provide you with expert advice on medication management, drug interactions, and side effects.
At Village Pharmacy, we understand that your time is valuable. That's why we offer online prescription refill services, free delivery, and convenient drive-thru services. We also accept most insurance plans, including Medicare and Medicaid.
Visit our pharmacy today and experience the difference that personalized and compassionate care can make. Thank you for choosing Village Pharmacy.
Did I take my meds this morning?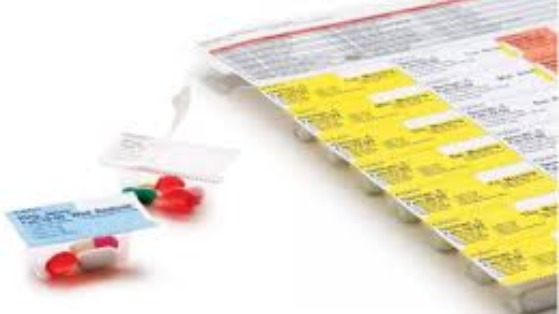 Convenient custom packaging
If you take multiple medications each month you can find a big help with our custom packaging. It simplifies your dosage, removing the guesswork in managing your medications. Plus, it's easy to take on the go!
Your prescriptions can come packaged by the dose, and each is clearly labeled with the date and time for when you take them.
Are you tired of managing multiple medication schedules and trips to the pharmacy? At Village Health Services, we offer medication synchronization services to help simplify your medication management and improve your health outcomes.
Medication synchronization is a service that allows you to align all of your medications to be filled at the same time each month. This eliminates the need for multiple trips to the pharmacy and helps you stay on top of your medications.
At Village Health Services, we work closely with you and your healthcare provider to develop a customized medication synchronization plan that fits your individual needs. We also offer personalized consultations and medication reviews to ensure that you're taking the right medications at the right time.
Our team of experienced professionals is dedicated to providing exceptional customer service and support. We offer automatic refill reminders, prescription delivery options, and medication packaging solutions to help make medication management as easy and convenient as possible.
Making multiple trips to the pharmacy for your monthly medications? We can synchronize refilling your prescriptions so you can pick them up on the same day.
"Drugs don't work in patients who don't take them " C. Everett Koop, US Surgeon General

Our compounding services provide unique formulations of creams, suppositories, pediatric dosage forms, topical pain management, hormone replacement or hospice needs. Your favorite pet may even benefit from flavored medications.
At Village Pharmacy, we believe that you deserve the best possible care.
Visit us today and discover the benefits of custom compounding services. Our team of pharmacists is dedicated to providing you with the highest quality of care and personalized attention that you deserve. Thank you for choosing Village Pharmacy.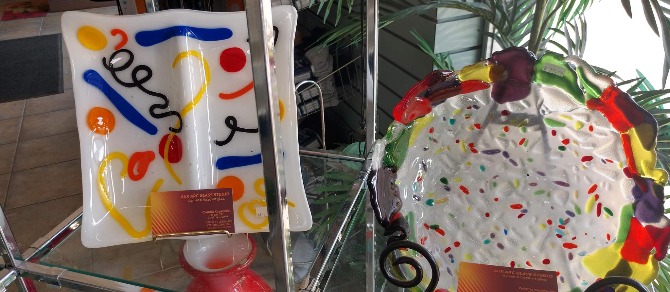 One of a kind fused glass art from a local artist!!
Are you looking for a unique and beautiful piece of art to decorate your home or office? Look no further than the stunning creations of our local glass artist!
Our talented artist specializes in creating one-of-a-kind glass art pieces that are both visually striking and functional. Our artist's work is sure to impress.
Each piece is carefully crafted by hand, using only the highest-quality materials and techniques. Whether you're looking for a statement piece to add to your collection or a special gift for someone you love, our local glass artist has something for everyone.
So why settle for generic, mass-produced art when you can own a one-of-a-kind masterpiece from our talented local glass artist? Contact us today at 479-667-2101 to learn more about our artist's work and how you can add a touch of beauty and elegance to your home or office.